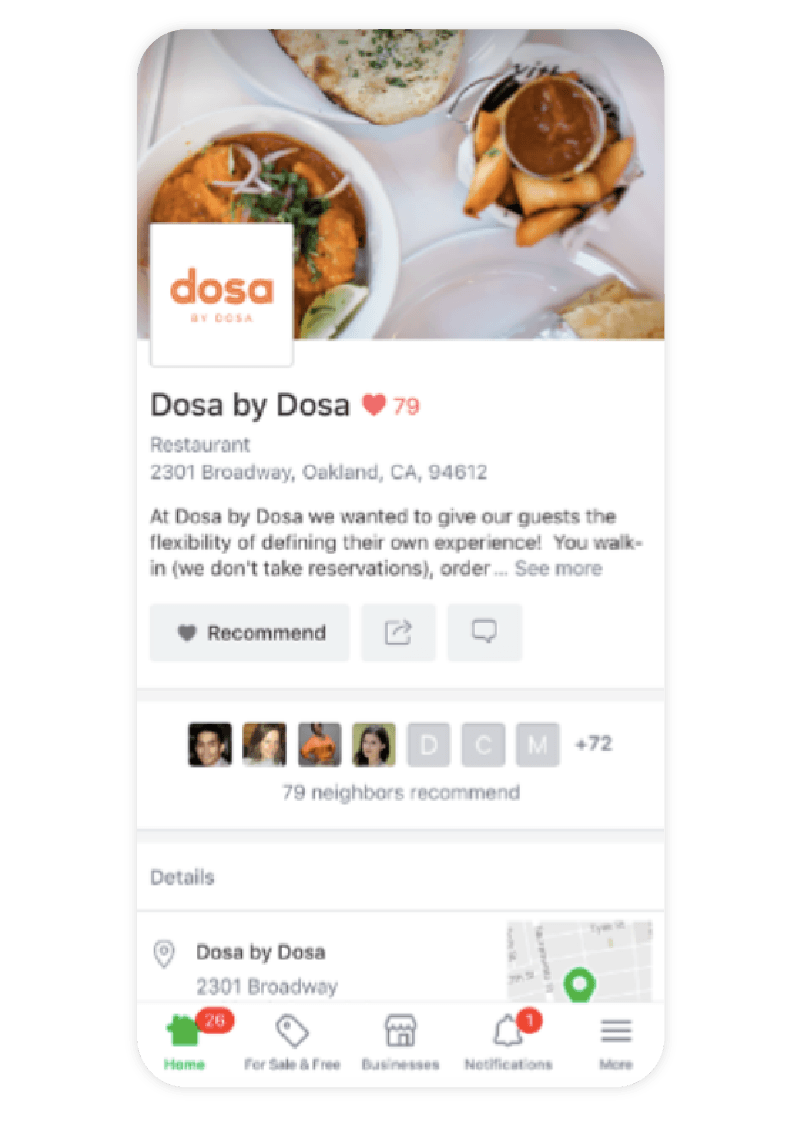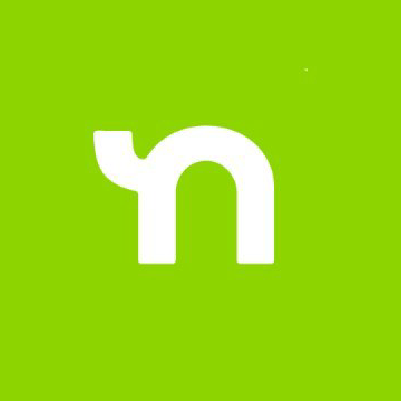 Nextdoor

:
if word-of-mouth was a mobile app

.
Most social networks are built to serve the globe. Nextdoor is specifically designed to serve communities. Over 25% of conversations on this platform revolve around sharing local business recommendations – don't you want to join the conversation?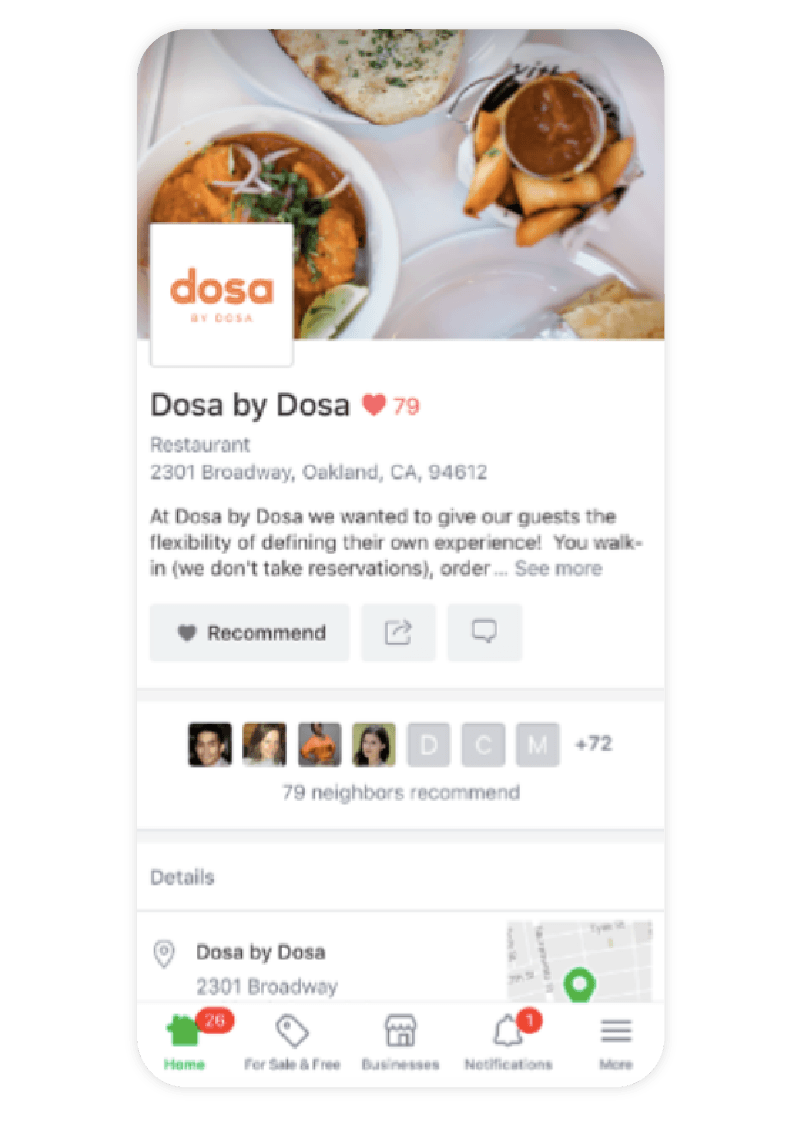 What is Nextdoor

?
True to its name, Nextdoor is a place for neighbors to talk about all things local. People use it to gather information, ask for help, buy and sell, post alerts, organize events, and most importantly for businesses, get suggestions for local goods and services. 
Who should be listed on Nextdoor

?
This directory is exceptionally valuable for one key reason: a personal recommendation is worth its weight in gold. Brands who maintain a presence on Nextdoor are able to engage with their neighbors directly and build a unique kind of trust that thrives on a hyper-local scale.
Key Info

.
Make sure customers have all the details they need to find and contact you. If they're looking you up following a recommendation, they're primed to buy – don't miss your opportunity due to incomplete or inaccurate information!
Recommendations

.
Similar to a "like" button, neighbours are able to "recommend" a business. These votes of confidence will show up on your business profile, and you'll need to collect three before you show up in Nextdoor's search function.
Neighborhoods

.
When you create your Nextdoor business profile, you will automatically be added to the neighborhood that corresponds to your address. If you receive recommendations from users in other neighborhoods (max. 50 mile radius), you'll show up there too.
Local Deals

.
Share enticing promotions with your community to draw customers in and encourage discovery. Maybe their first coffee is free if they show their Nextdoor app at the cash register, or Nextdoor users can receive 10% off their purchase.
Posts

.
Each month, businesses can share two free posts with their neighbors. This is a great opportunity to spotlight any news, promos, or exciting changes to your offering and increase the likelihood that they'll be seen and create buzz.
Direct Messaging

.
Nextdoor features a two-way messaging feature that allows businesses to chat with their neighbors. In addition to messages, people can also reach out to you by commenting on your posts, so make sure to engage with both.
Ready to chat with an expert about boosting your discoverability

?
Connect with our team to learn more about our tailored services and customizable packages.