Keeping up to date with Google Business Profile for local success

.
(formerly Google My Business)
Google announced back in November that "Google My Business" would be transitioning to "Google Business Profile". The change is mainly relevant to small businesses: Google will keep GMB for large multi-location businesses and transition it to "Google Profile Manager" in 2022. The new tool will allow you to promote nearby locations via embedded ads, display live inventory, and message customers directly via your profile.
It's a classic Google move: the company is known to keep marketers and businesses on their toes with constant updates, changes to their algorithm, and new features. Businesses across verticals need to keep track of these changes and become early adopters in order to preserve their search engine rankings (and sometimes even boost them). 
So, with these changes, we rounded up the five key updates you need to know about!
1 | Business verification has changed

.
Verifying your business has never been easier. All you need to do is type your company name into Google or Google Maps, then select the option to verify your business or solve any pending issues. By simply looking up your exact business name or "My Business" in the search field, from there, you'll also be able to edit the information you show on your listing, like address, phone number, and business hours, as well as respond to reviews.
2 | Pandemic measures are important for searchers

.
COVID-19 has dramatically changed the business landscape, and Google has responded with features that allow researchers to make informed decisions regarding the health standards offered by the businesses they plan to visit. These new attributes help clarify and reassure potential customers that safety protocols are in place at your locations. They include information about mask requirements, whether the staff gets checked for temperature, or if you need an appointment to visit the store.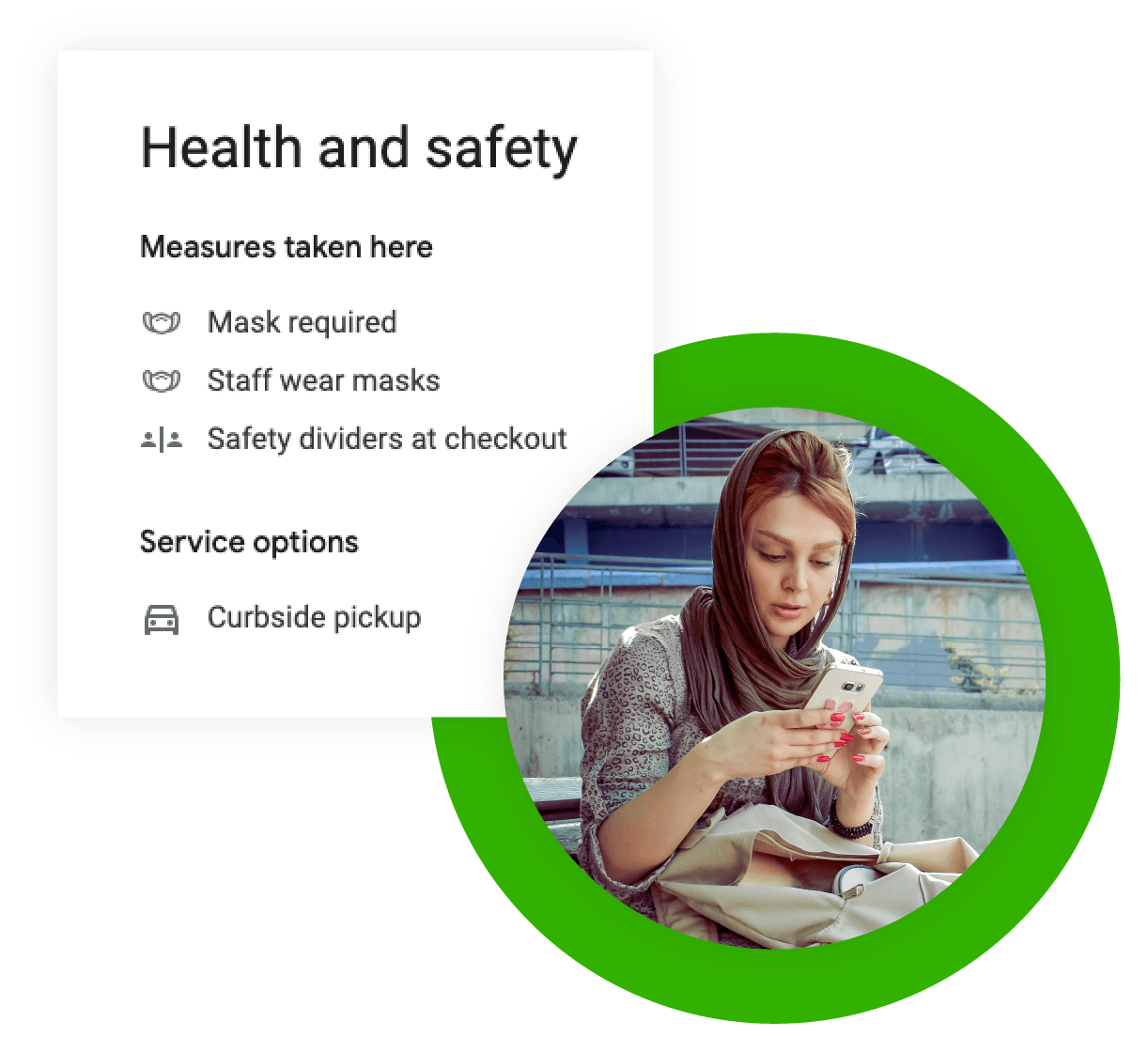 3 | Use call history to keep tabs on incoming business (can vary per industry)

.
This new feature allows you to track calls made to your business that were initiated via the "Call" button on your Google Business Profile. It displays different attributes that help gauge how your business is doing when dealing with phone calls.
✓  Measure your call-answering performance
✓  View missed calls, recent calls, and answered calls
✓  Send follow-ups to callers encouraging them to leave a Google review
✓  Cross-reference incoming calls with completed transactions to better understand conversion rates
While this is a relatively new feature and Google is known to be tight-lipped about how they operate, we suspect that there is AI behind this feature (transcribing calls and analyzing language and sentiment, potentially influencing how they rank businesses in search results). We recommend opting into this feature in order to gain insight into how your business is handling call-based traffic.
4 | Your customers are feeling chatty, and so should you

!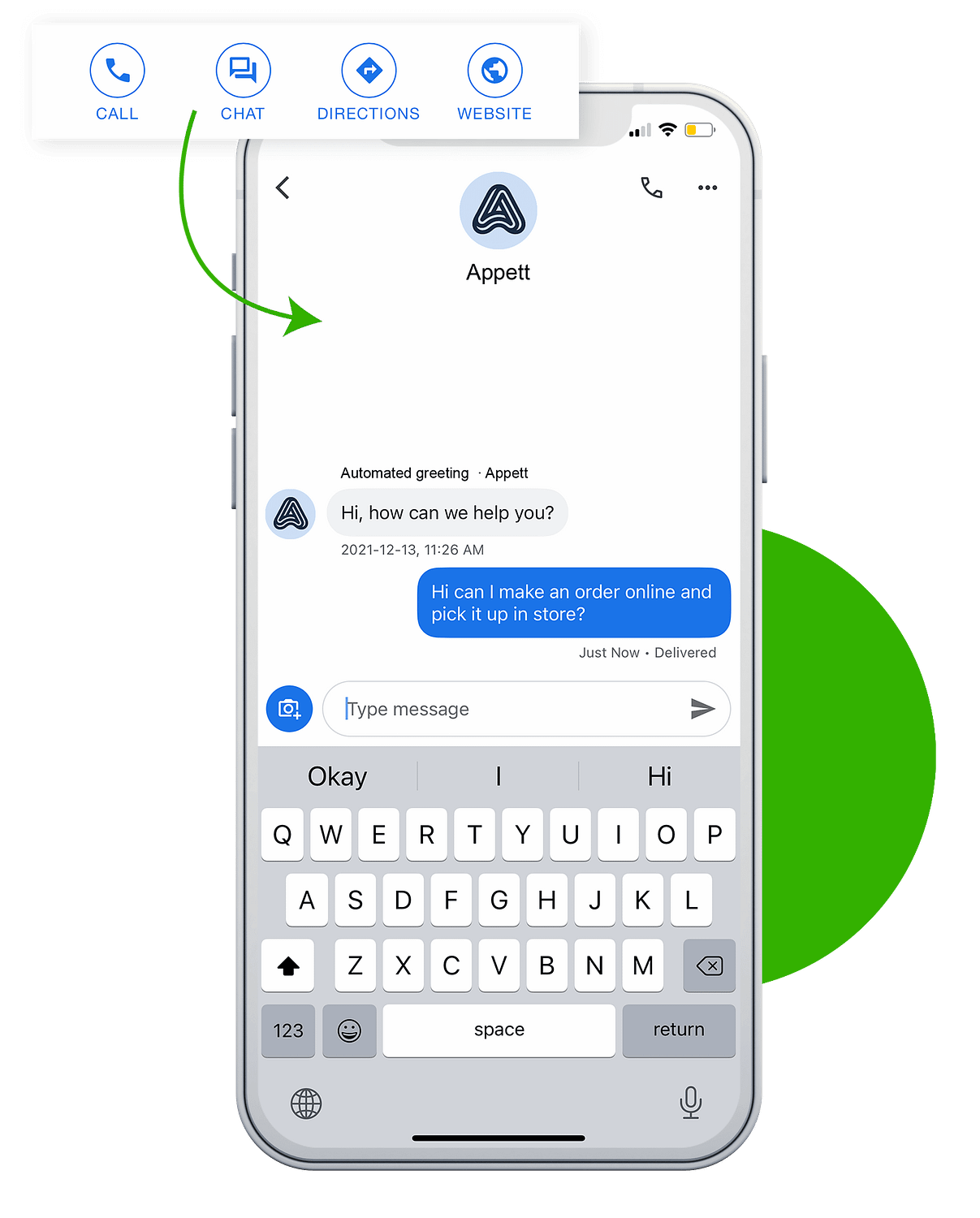 Your GBP listing is now much more than a one-way channel for advertising your information: it now includes a chat option that customers can use to contact you directly. When you opt into this feature, a chat button will show up on your listing, and messages will start appearing in your Business Profile on Google (don't worry, you'll get notified).
You can customize the first automated greeting and share photos with customers over the chat while storing all messages for future reference. Another great feature is assigning different people to answer chat messages, ensuring that conversations are not falling through the cracks.
Again, make sure you personalize the experience, respond promptly, and learn from the feedback you receive via this channel. The cherry on top? A recent Nielsen study found that 56% of customers would rather send a message than call a business, which is reason enough to activate this feature.
5 | Attract shoppers who are primed to buy with live inventory

.
Looking for a polka-dot shirt? A Google listing equipped with local inventory can help you find it. Google has recently updated the ways in which businesses can advertise their inventory to local searchers. This feature is quite significant given that searches for "open now near me" have grown globally by more than 400% year over year: with so much high-intent browsing happening online, businesses have a golden opportunity to draw customers in with the promise of availability.
Google's local inventory ads feature allows you to showcase products and store information to nearby shoppers. Showcasing your inventory, complete with pricing info, store hours, and commuting directions, perfectly paves the path to purchase. Google even has a "pick-up" feature that allows people to order a product online and collect it in-store, and a "pick-up later" option for products that are due to be restocked.
Ready to see how we can help you

?
Keeping your Google Business Profile optimized is essential for driving traffic to your locations. As the platform evolves and launches new features, staying up-to-date on these changes can be a daunting task – but not for RenderSEO clients. Our local marketing experts are always keeping an ear to the ground, and we don't bat an eye when it comes to pivoting strategies to keep your business up to speed. Want to know more about how we can help you get discovered? Contact our team here.