Google Business Profile and Website Optimization for Service Area Businesses

.
Service area businesses and hybrid service area businesses offer a unique set of local SEO challenges. In this article we will go over how a service area business works in the context of Google Business Profiles (formerly known as Google My Business), how to set up ads for a SAB, and SEO tips specific for boosting your local performance.
Before we get too deep into this discussion it's best to define our terms. Here is how Google defines a SAB and hybrid SAB:
→ SERVICE AREA BUSINESS: A business that visits or delivers to customers directly, but doesn't serve customers at their business address. Examples include cleaning services, plumbers, HVAC providers, dog walkers, and many more.

→ HYBRID BUSINESS: A business that serves customers at their business address, but also directly visits or delivers to customers. If your business doesn't have permanent on-site signage, it's not eligible as a storefront and should be listed as a service-area business. Examples include dine-in restaurants that also deliver, repair shops, dog groomers, real estate agents, and locksmiths that make house calls.


Basically if you go to your customers within a specific area you're a service area business.
If you both service an area and have a specific business address that customers can come to you, you're a hybrid service area business.
How to set up your SAB on Google Business Profile

:
→ Go to www.google.com/business to begin the process of registering a new business or managing a current one
→ Enter the name of your business
→ You'll then have the option to select "Service Business" out of the list of options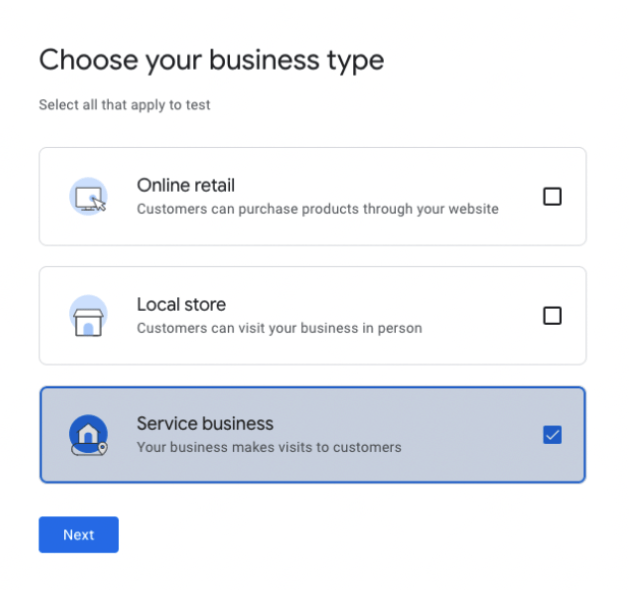 → After selecting a business category, you'll have the option to define your service area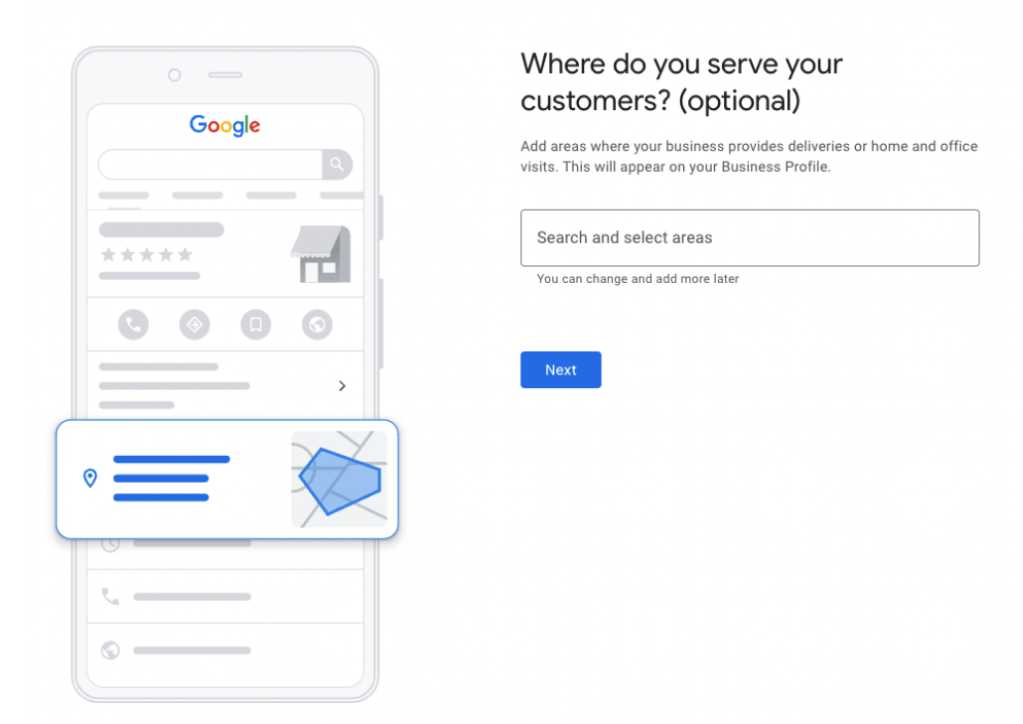 → Next all you have to do is enter some contact information and you're done! These details can be edited at any time in the "Info" section of your Google Business Profile.
Things to keep in mind: 
→ You can have up to 20 different service areas listed
→ The boundaries of the area you select shouldn't extend more than 2 hours from where your business is based
→ Here is the link if you decide to run local ads for your service area business. These ads will only appear for customers in your selected service area, and you only pay if a customer calls or messages you directly through the ad. When a potential customer makes a local search query like "Locksmith companies Los Angeles," Google will display the Google verified and trusted companies right above the traditional paid search ads. These cards will include the business name, rating, reviews and if it's Google Guaranteed or Google Screened
SEO Tips for SABs and Hybrid SABs

.
→ OPTIMIZE YOUR HOMEPAGE: If the Google Business Profile you just created is the front door, your homepage is the first room in the house a new user is going to see. Make sure it is as optimized as possible by including keywords and keyword phrases that match your desired business goals. Be sure to include geo-specific terms that let you target the city or service area you're operating in.

→ CREATE DEDICATED SERVICE PAGES: If your service area business provides more than one kind of service, each of these should have their own page on your website. This allows you to target the keywords and phrases for each business service separately. For example if you're a locksmith that provides both residential and commercial services, be sure to create different pages for both aspects of your business.


→ SPECIFIC GEO-LANDING PAGES: Much like having separate pages for each service you provide, the same practice applies if you service more than one service area. Include as much information as you can and make sure to hit those local, location specific keywords wherever possible!
In conclusion: 
With a properly set up Google Business Profile and a well optimized website, any service area business or hybrid service area business can climb the local SEO ranks and achieve success. Not having a set business address may make setting up a GBP slightly more complicated but with the steps outlined in this article you should have no trouble following along. Likewise, there are some specific SEO steps that need to be done for your website but having them clearly outlined above should make the whole process less overwhelming.
Ready to see how we can help you

?
To learn more and stay in the loop about everything local search visit our blog or contact us directly to see how we can help.